Cellular Interception Workshop

Presenting an informative & comprehensive workshop – seminar – demonstration covering mobile latest interception technologies for CDMA, GSM, 3G, 4G including:
Interception + Communication Collection;
Analysis matrixing of voice & data for investigations;
Tracking of identities & devices;
Passive & Active benefits + realistic expectations.
Thespyphone.com has formulated a training workshop – seminar – demonstration focused on the growing demand for specialized intelligence, counterintelligence, and anti-terrorist technologies.
This 3-day workshop is geared to both inform and train users on the methodology, theory of operation, deployment conditions, tactics, and case studies of mobile interception technologies. The Agenda for this event covers many segments, including:
Investigation through Associations & Data Mining of mobile identities;
Processing in real-time & post-real-time of captured;
Historical records & cross-reference abilities;
Uplink & Downlink direction interception for Active & Passive platforms;
Link Analysis Reporting: Target Interaction with suspected 3rd party targets;
Alerting techniques;
Capturing burner phones / disposable / stolen phones;
Pattern of Life & behavioral forecasting of mobile identities;
Tracking of targets based on Cell ID – Target Survey data;
NEW! 4G LTE Network Monitoring (including segmentation of Apps data such as Skype, WhatsApp, VIBER);
Situational Awareness & detection based on IMSI, TMSI, voice print, keyword (SMS Spotting), and more.
Our Experts have the knowledge & experience necessary to educate attendees on all types of monitoring conditions.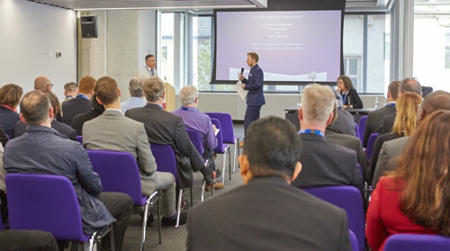 People come from all over to learn more about Cellular Intercept technologies. Any person can attend a Cellular Interception Workshop. To reserve your attendance, it is necessary to receive your confirmation with the corresponding payment via bank transfer. The current cost of the demonstration is 10000 EUR (excluding VAT) payable in advance. Cost includes hotel room reservation, meals and transportation from and to the airport. A second person or more will have a 50% discount.