3G, 4G (WCDMA, UMTS, LTE) off-air interceptor
3G, 4G, (also known as UMTS, WCDMA, LTE) network coverage is growing rapidly in the world and requires advanced, state of the art monitoring systems to control 3G, 4G subscribers. We are proud to offer our brand new 3G, 4G interception system with localization, Wideband Passive Interception (WPI) and identify grabbing using protocol message exchanges.
A real time monitoring system that intercepts voice and text (sms) traffic in CDMA, UMTS & LTE networks: user-friendly interface and wide working range, fast and completely transparent interception, supports all frequency bands, deployment within minutes does not interfere with networks and mobile phones.
What makes the 3G, 4G interceptor special is its ability to remain discreet during an investigation. The system does not interfere with cellular networks and mobile phones. The mobile phone being tracked continues to show its 3G, 4G icon on its display. With many cell phone tracking systems, the end result is the shifting of 3G, 4G phones into 2G but this is not the case with our 3G, 4G interceptor. There is no RF jamming or selective jamming methods taking place, because those surveillance techniques have a tendency to remove the 3G, 4G symbol from the Target phone.
3G / 4G Interceptor Main Features
Automatic detection of 3G & 4G (LTE) networks (all frequency bands);
2G (GSM) networks support is also possible;
IMSI, IMEI & TMSI detection & catching of all 3G & 4G phones;
Ability to detect additional information such as phone models and country of origin;
Accurate phone user geo-location with accuracy of less than 20m;
Mass interception to listen and record (as MP3 files) all voice communications exchanged within the covered area;
Powerful environment characterization (traditional passive as well as advanced Non-Alerting Techniques);
Automatically block selected 3G & 4G phones from the network. The phones will not be able to communicate;
Integrated Antenna Switch for up to 3 antennas;
User friendly graphical user interface (GUI);
Powerful database search facility for quick target identification.
Automated Pattern of Life data collection for large number of simultaneous targets
Automated TMSI to Phone Number correlation;
Automated Human Language processing for area of operation – Speaker Activity Detection, Speaker Identification Language, Identification and Gender Identification (new!);
Automated mass CDR generation for all monitored cells;
State of the art targeting – TMSI, IMSI, IMEI, Phone Number, Voice Print Match, Language Match, Gender Match.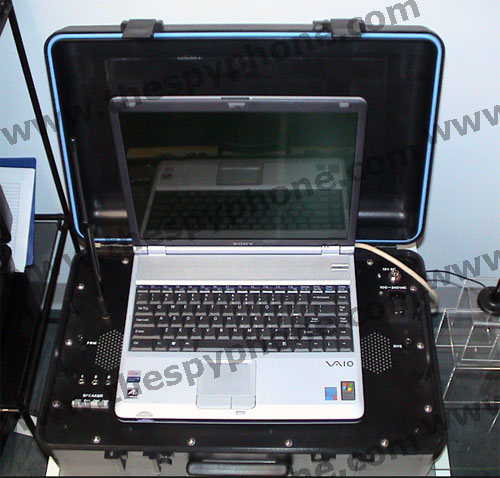 ATTENTION! Beware of the fraud! It has come to our attention that there are websites operated by fraudsters that illegally copied our products and offer them at the price of 5-10 times lower of the real price. Please be careful! Purchase cellular interception solutions directly from the manufacturer only.